Faites plaisir à votre palais et papilles
An outing to Saint-Raphaël, a walk in its streets, in the old port or in the marina, it makes you hungry. It's good for your appetite. And the city, charming and welcoming, is renowned for its traditional or refined and meticulous cuisine, diverse and tasty, all made up of fresh, local and seasonal produce. You will find there for all palates. Each restaurant will offer you the best tables. And at each table in a restaurant, you will experience a moment of fine cuisine.
Quai Raphaël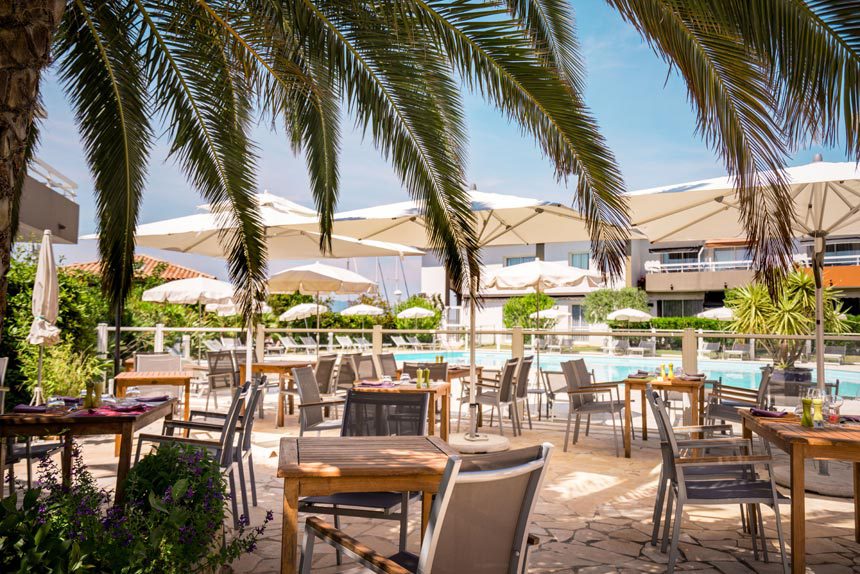 Quai Raphaël : is an address to recommend. In search of authenticity and southern flavours, the restaurant located on the port of Santa Lucia, within the Best Western Plus La Marina Hotel, will offer you a scented, refined, tasty and gourmet cuisine. Enjoy the terrace on the dock at sunset and enjoy your meal in the calm and tranquility of a summer evening. An attentive service without false notes will enhance this pleasant moment.
Les Voiles Saint-Raphaël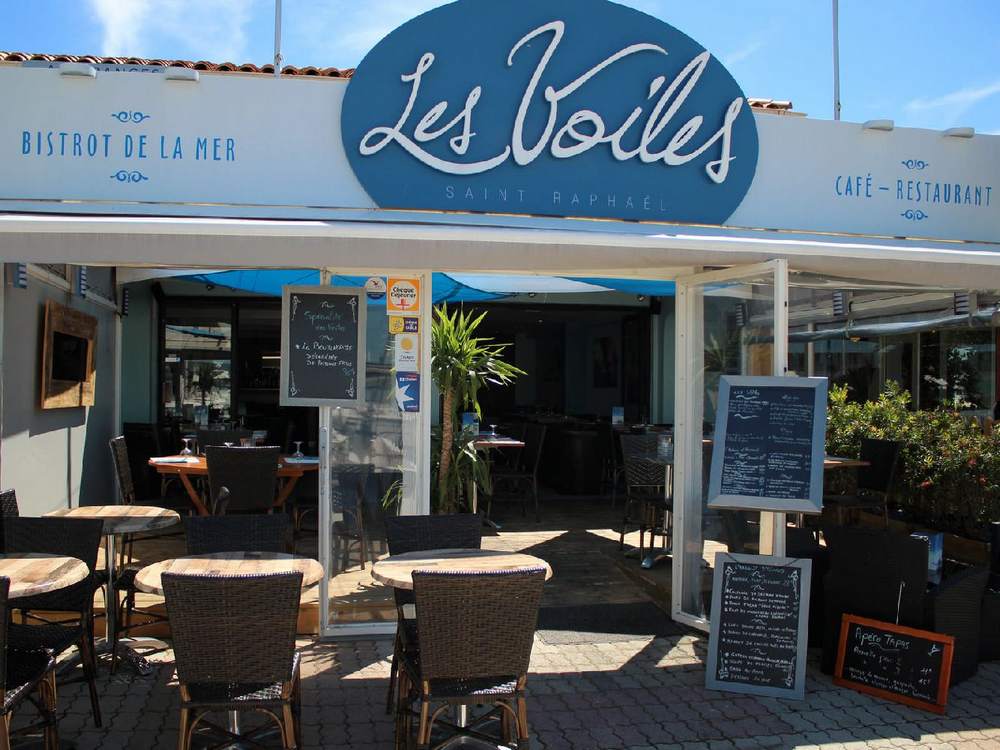 Les Voiles Saint-Raphaël : On the marina, not far from the captain's office, you will want everything… except to set sail ! This friendly bistro de la mer offers you a gourmet crossing. At the helm, Captain Arnaud Mené creates a market cuisine as neat as it is perfumed, just like this tartar of bluefin tuna and mango rougail, grilled wild fish, or even the delicious baba with rhum…which has become a signature dish…Relaxed service and low prices complete the picture. Simplicity and good cuisine : a winning formula.
Cap Santa Lucia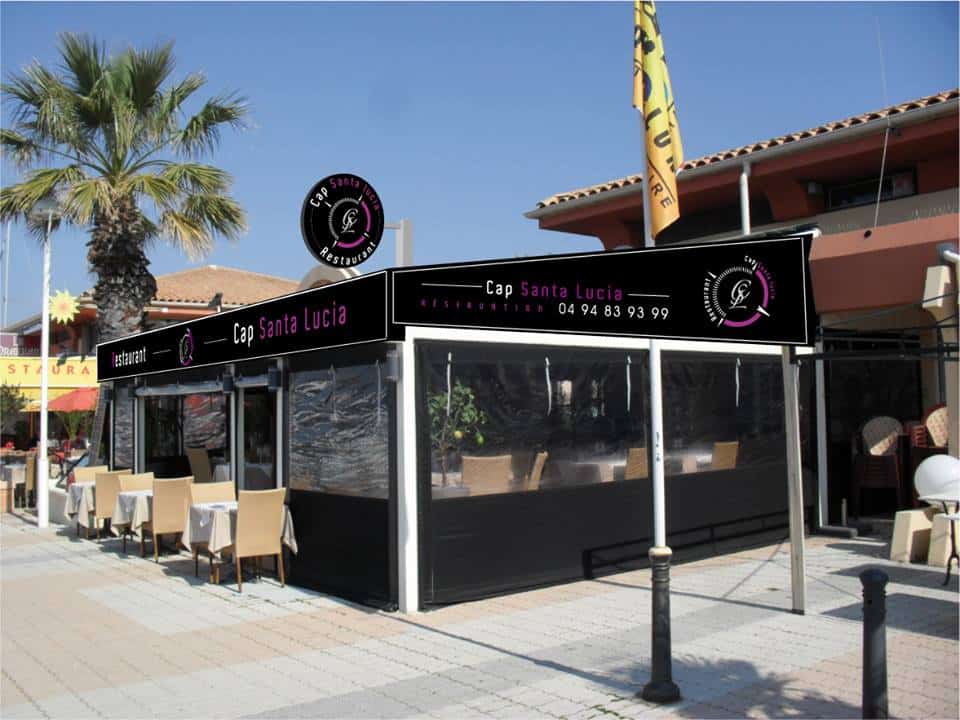 Cap Santa Lucia : Are you looking for a gastronomic touch for your meals with friends or family in Saint-Raphaël?
Located on the Port Santa Lucia in Saint-Raphaël, the Cap Santa Lucia restaurant welcomes you in an elegant and warm setting. You will be able to taste refined dishes, cooked only with fresh and high quality products.
Both refined and inventive, the cuisine of Cap Santa Lucia restaurant will delight your taste buds. Concerned about the quality and freshness of these dishes, the menu of the establishment is evolving and regularly modified.
Its modern and relaxing décor will guarantee you a real moment of relaxation, for lunch or dinner. The subdued atmosphere is an ideal setting for romantic dinners. The professionalism and warm welcome of the team will seduce you. Far from the noises of the city, Cap Santa Lucia is a restaurant that is suitable for all ages and its price-quality ratio is undeniable.
La Cœlacanthe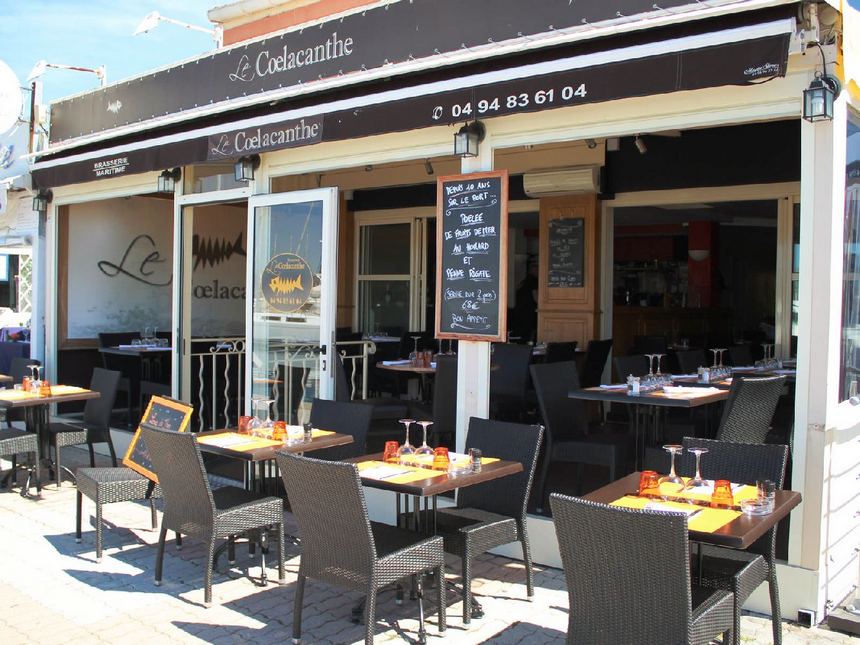 La Cœlacanthe : This restaurant, located on the harbour in front of the boats, remains one of the best places to enjoy a quality seafood cuisine, composed of extremely fresh seafood, shellfish, fish, « loup farci » with scallops, seafood pan-fried with penne rigate, knives and scallops, cod tagine, bouillabaisse with even a mini version for one person and some dishes for those who cannot be reduced to meat!
La Brasserie Tradition et Gourmandise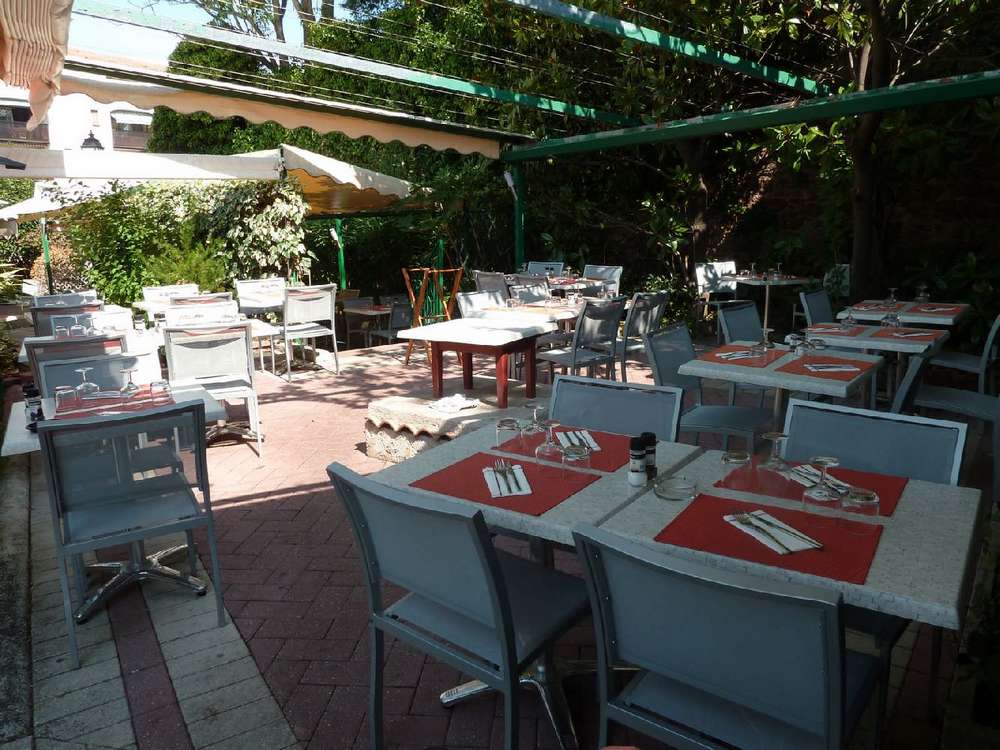 La Brasserie Tradition et Gourmandise is located at 4, avenue de Valescure Angle on Marius-Allongue street. In a friendly and family atmosphere, a market cuisine and of the moment with local products.
La Table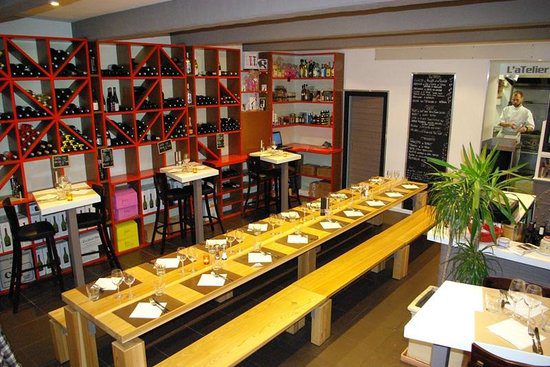 La Table is located at 47 Thiers street. Near the port, a modern and friendly bistro table, modern and trendy simplicity, light wood table, open space, great luminosity. In Frédéric Allègre's plate, traditional classics taken up again with a touch of originality, both in work and in training. The lunch menu is a good option, with risotto, beef carpaccio, veal roulade, fish brochette, crème brûlée, and chocolate mousse.
Chez Gaston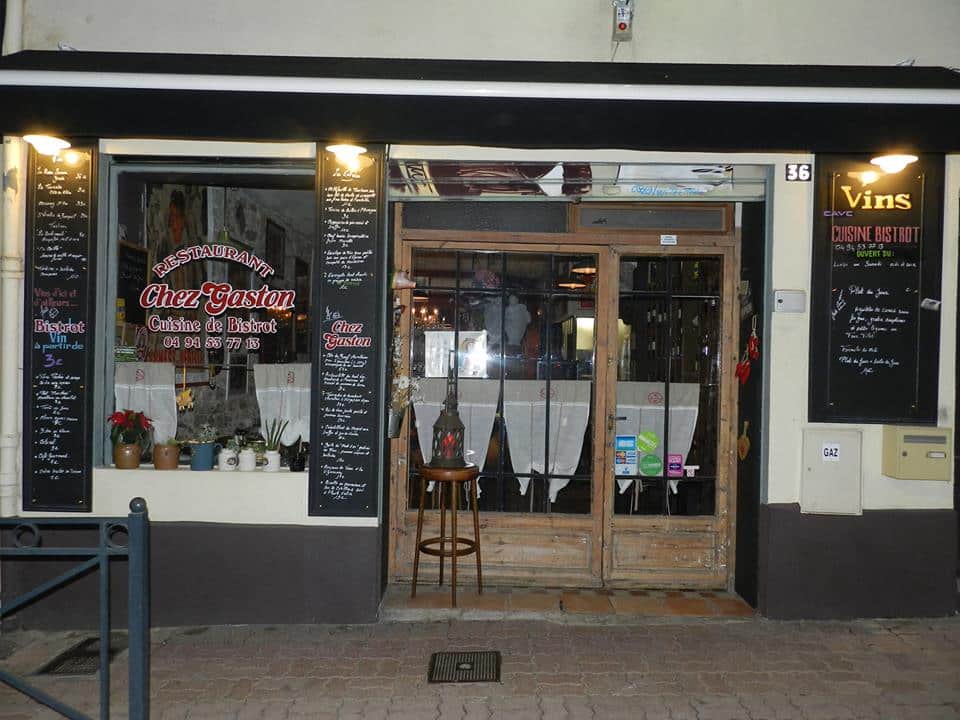 At Gaston's at 36 Charabois street in Saint-Raphaël, in this street hidden behind the town hall, this address has always kept, since 2013, an authentic bistro and an appropriate decor. The saga of unique dishes continues, the famous andouillette du Haut-Var of the traditional delicatessen Autran à Callian mustard in the traditional way, marrow bone gratinated in the oven and its mouillettes in the Bordeaux sauce, Charolais beef fillet, bordelaise sauce, homemade chips, mini-roast veal just fried with chanterelles and shot potatoes, all sprinkled with good small wines to choose from a good forty or so references from many regions of France. And to make a little more chic bistro, why not choose on the menu that changes every 3 months, a fresh lobster into minestrone and rocket pistou.
La Canne à Sucre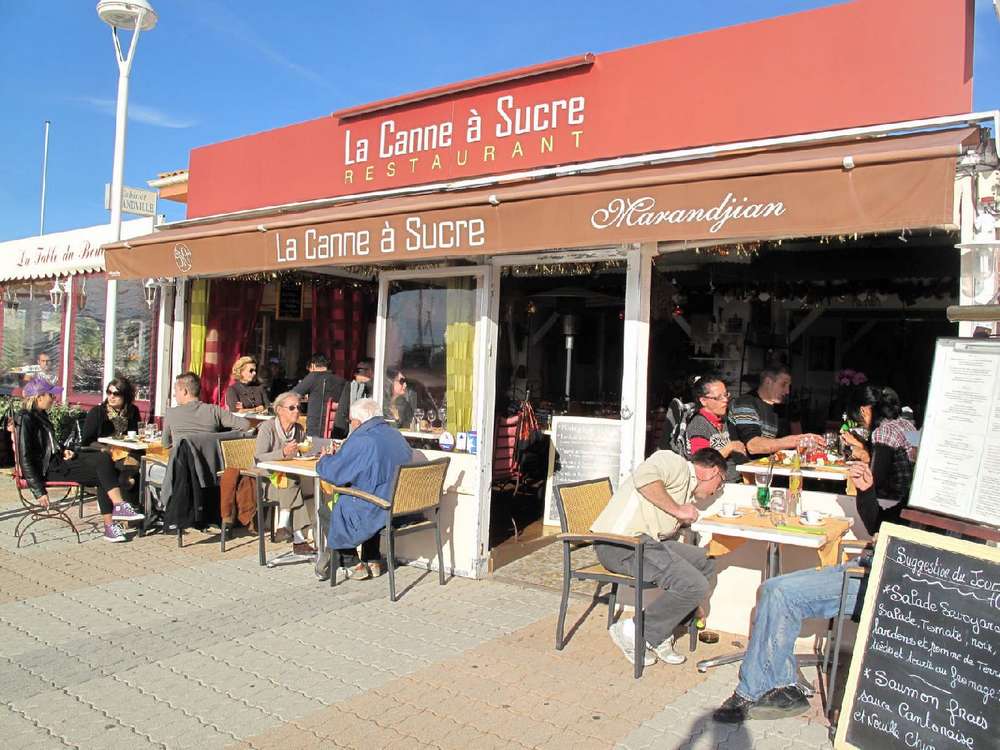 La Canne à Sucre, located at 2 place admiral Ortoli Port Santa-Lucia, invites you to taste its traditional and hearty cuisine, which sails between Provence and Armenia, through a few specialities. Discover the giant skewer of Armenian beef fillet, the sea bream cooked à la plancha in its juice, the roasted lobster with Provençal butter from Brittany in the Vivier as well as homemade pastries ! Dish of the day, menus, menu, menu and suggestion table will delight you. Sophie Marandjian, the chef de cuisine and her team, invite you to a pure moment of pleasure on a sunny terrace to enjoy the port.
Le Charivari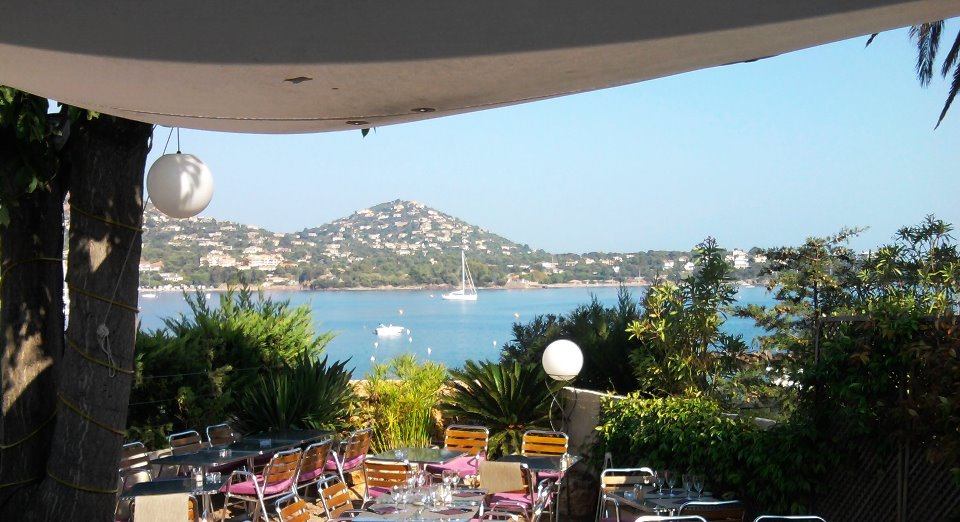 Le Charivari is a beautiful address. The restaurant is located at the entrance of Agay, at 170 Agay street. In a pleasant and warm setting with a panoramic view of the sea and the red rocks of the Esterel, Le Charivari offers you both seasonal dishes and innovative culinary ideas.
Le Sud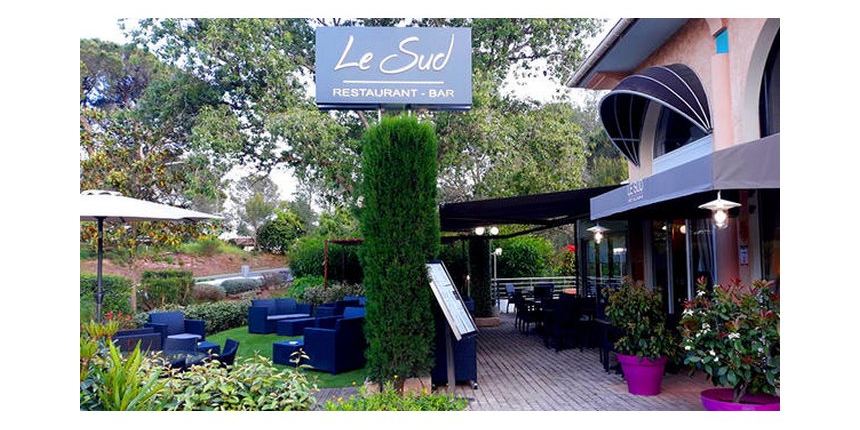 Le Sud, Le Sud, located at 16 Boulevard Darby in Saint-Raphaël, is a good restaurant. It offers you a classic and light southern cuisine, full of sunshine, traditional dishes and revisited local recipes. French-inspired restaurant according to the Seasons & Bar offer Cocktails and Tapas. A haven of greenery in the heart of the Golfs, far from the hustle and bustle of the city. A friendly and relaxed atmosphere.